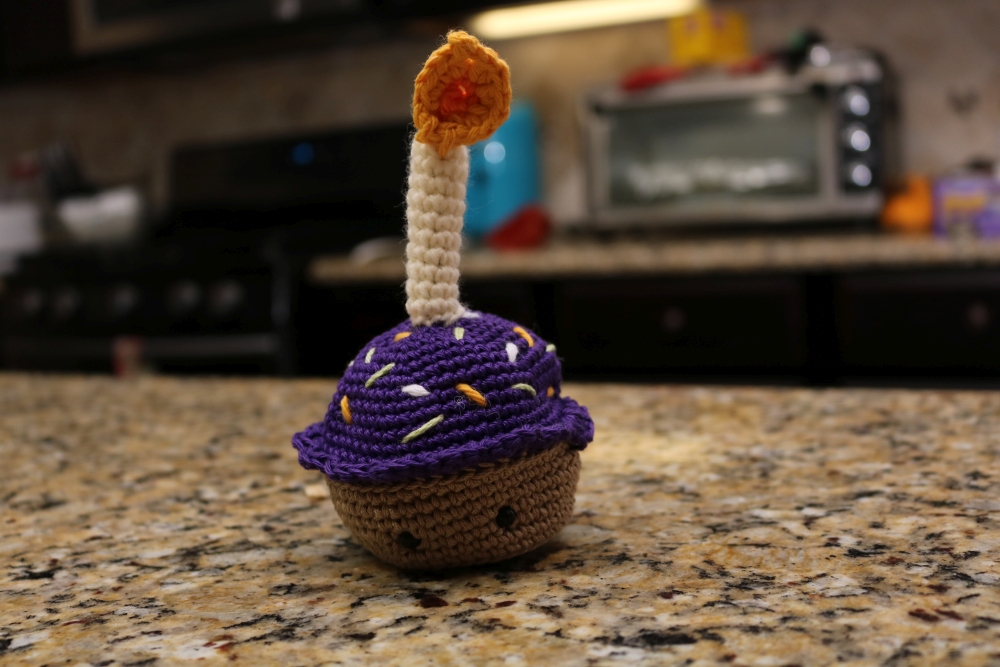 It's so nice to crochet a little something that makes a money gift special. My daughter has hit the age where she is extremely hard to buy for and so are her friends. When she was invited to a birthday party, I knew the go-to-gift would be money but wanted to present it in a fun way. I found a free cupcake pattern since cupcakes were a theme of the party and just added a candle on top to hold the money. Quick and easy and so adorably cute.
Cupcake Money Holder Yarn Candle
Yarn needed: any color for candle, yellow and orange for the flame.
Hook: Use the same size used for the cupcake pattern (cupcake pattern not provided)
Candle:
Start with magic ring or alternatively, chain two
2. SC 6 into a magic ring or SC 6 into the second chain from hook (if starting with chain two method)
2. SC in the round until you reach the desired candle height. I did mine so the money would be noticeable.
Flame:
With orange yarn, start with a magic ring and SC 4 into it. Switch to yellow yarn. Alternatively, you can start with a CH 2 and SC 4 into the second chain from the hook.
2. In the round, 2sc into the next stitch, 2hdc into the next stitch, picot stitch(chain 4, slip stitch into the first chain), 2 hdc into the next stitch, 2sc into the next stitch. Sl stitch, cut, and finish off.