One of the greatest feelings that I get is when my daughter asks me to crochet her something. As she had gotten older, she has asked for less items, which is bittersweet because she usually asked for amigurumis. She just doesn't play anymore.
But at school in theatre class, her group is doing a PSA based on a popular story – Jack and the Beanstalk. She asked me to crochet her a beanstalk that could be pulled apart since they 'chop' down the beanstalk.
So I got the dimensions she needed and went right to work. I came up with basically 5 rows of single crochet with leaves off the stalk and then sewed up the ends making a tube. I would do the leaves as I did the row but just chaining 5 or 6 and then slip stitch into the first chain from the hook, then single crochet, half double crochet, then single crochet, and slip stitch again.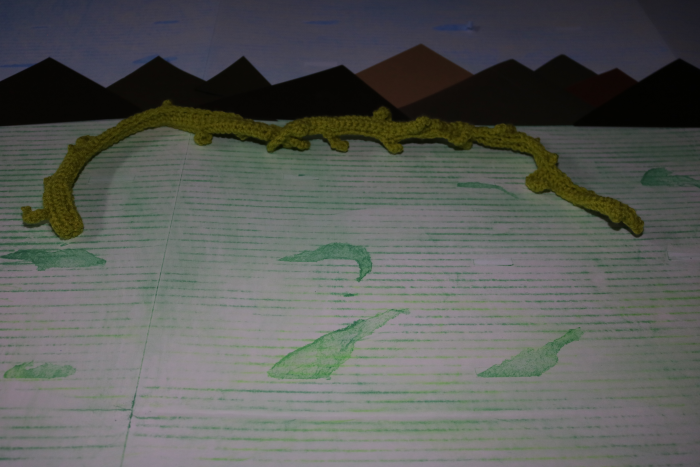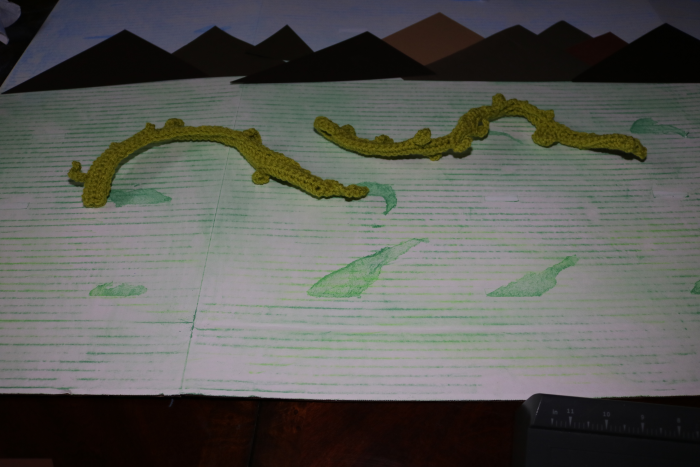 To allow for the break apart effect, I crocheted two pieces and added a loop at one end so that the stalk could attach to it.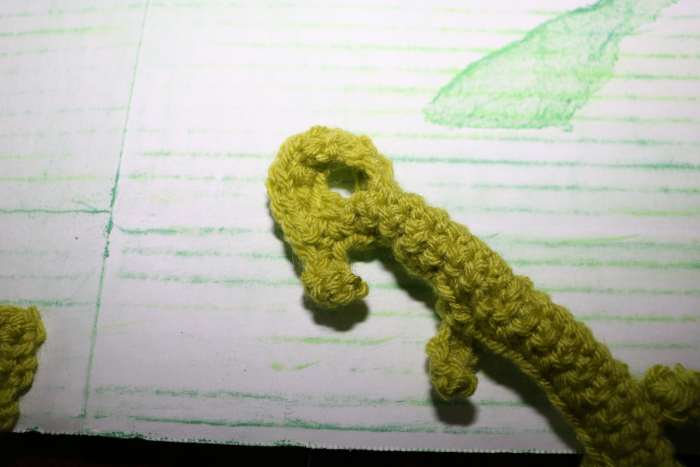 It turned out pretty cute especially for something I just did on the fly and really wasn't sure what I would do. It's fun to do these sort of things for her as I enjoy making her things and the challenge of it is nice, too.